Time Warp T-shirt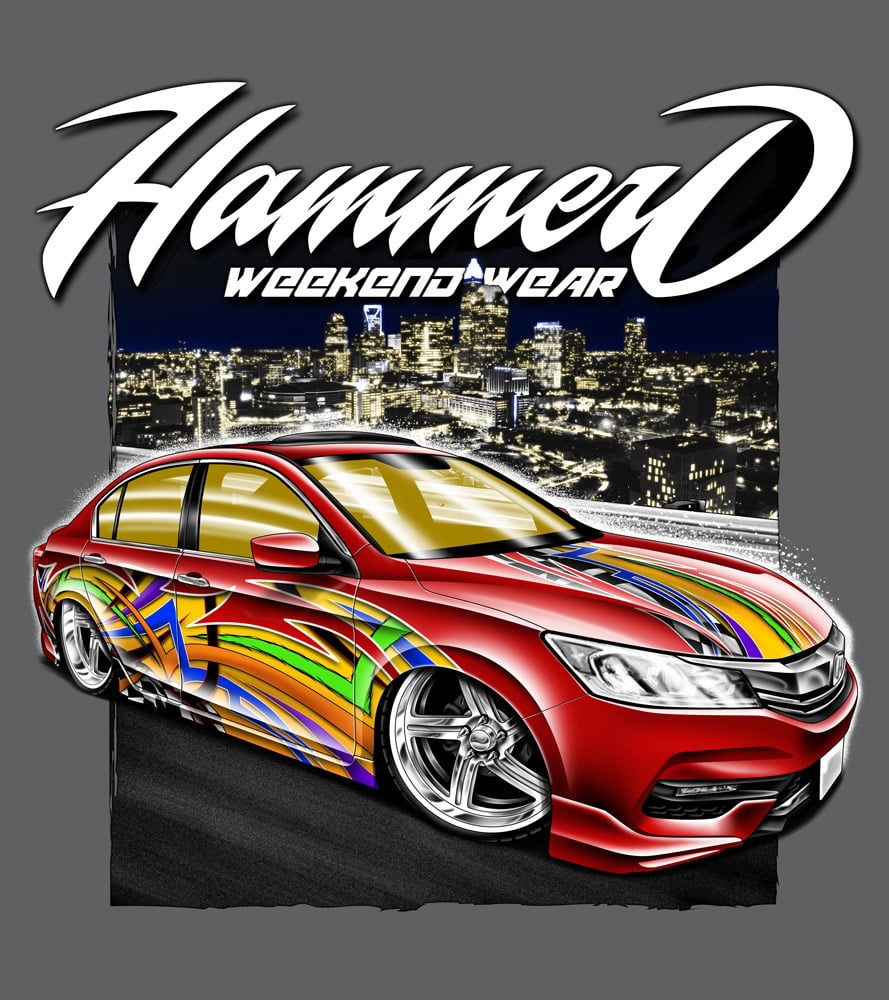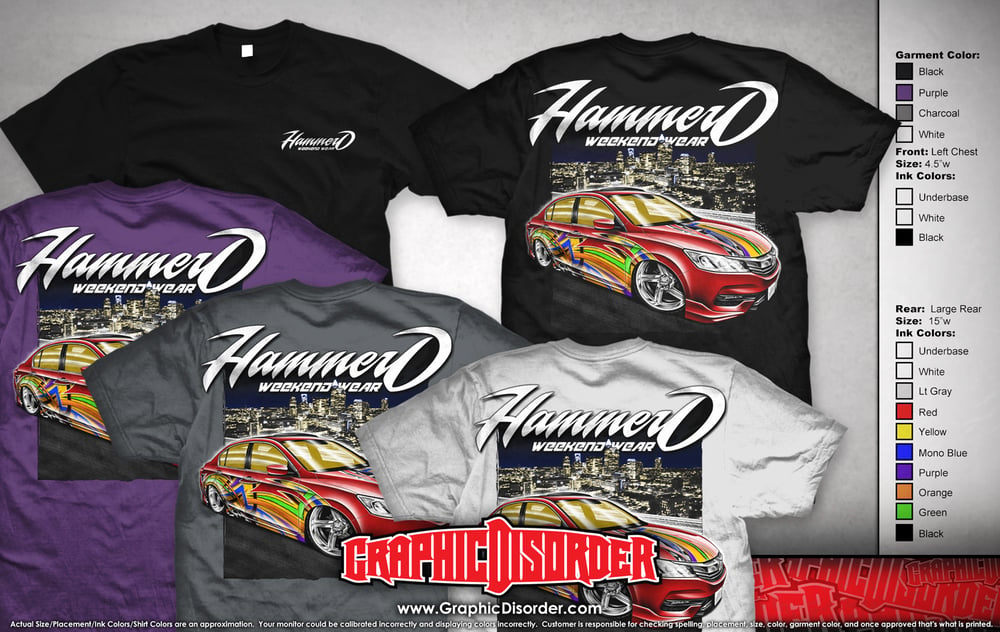 Time Warp t-shirt
Love a mini-inspired car?
HammerD Weekend Wear does!!
Duke Furr's creation graces the HammerD lineup with his amazing Honda Accord Mini inspired build. There is so much coolness in each part of this build.
This ride has even taken home several awards including best paint, & it's a wrap, lol!!!
Now you can take it home in your favorite flavor of t-shirt.
Choose your size and color within this pre-order time frame!!
* Please allow 4-6 weeks after pre order for tracking
**During these times and some garment shortages at the time of print selected options may need to be substituted. If this occurs, you will be contacted before shipping via email.