Taste Of America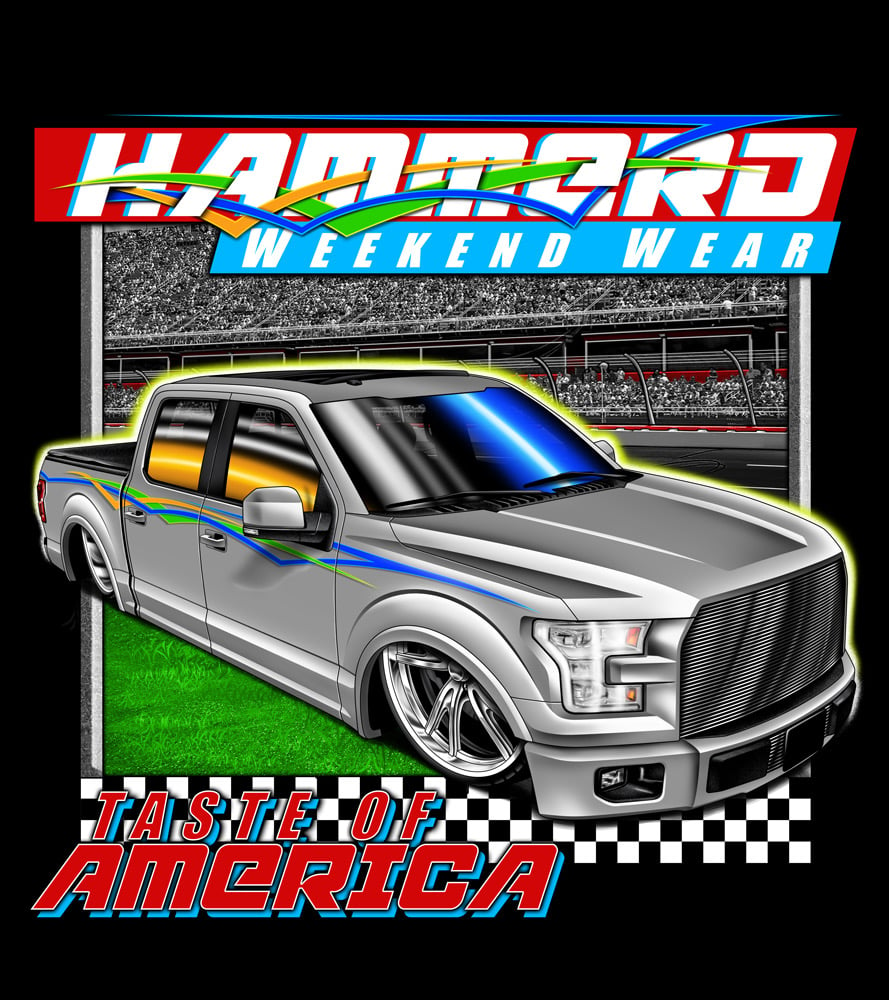 Taste of America t-shirt
Do you think you also taste of America?
Well now you can with this new design from HammerD Weekend Wear.
Rookie's F-150 has been showing off and showing out for years and deserves this Nov spot in the HWW lineup! He rocks Ricky Bobby on his back window club sticker and he claims he can use a phrase from that movie in each conversation of any day!!
Next time you see him, test this!
This Shirt DONT STOP!!!