Sparks In The Ozarks 17 Event Shirt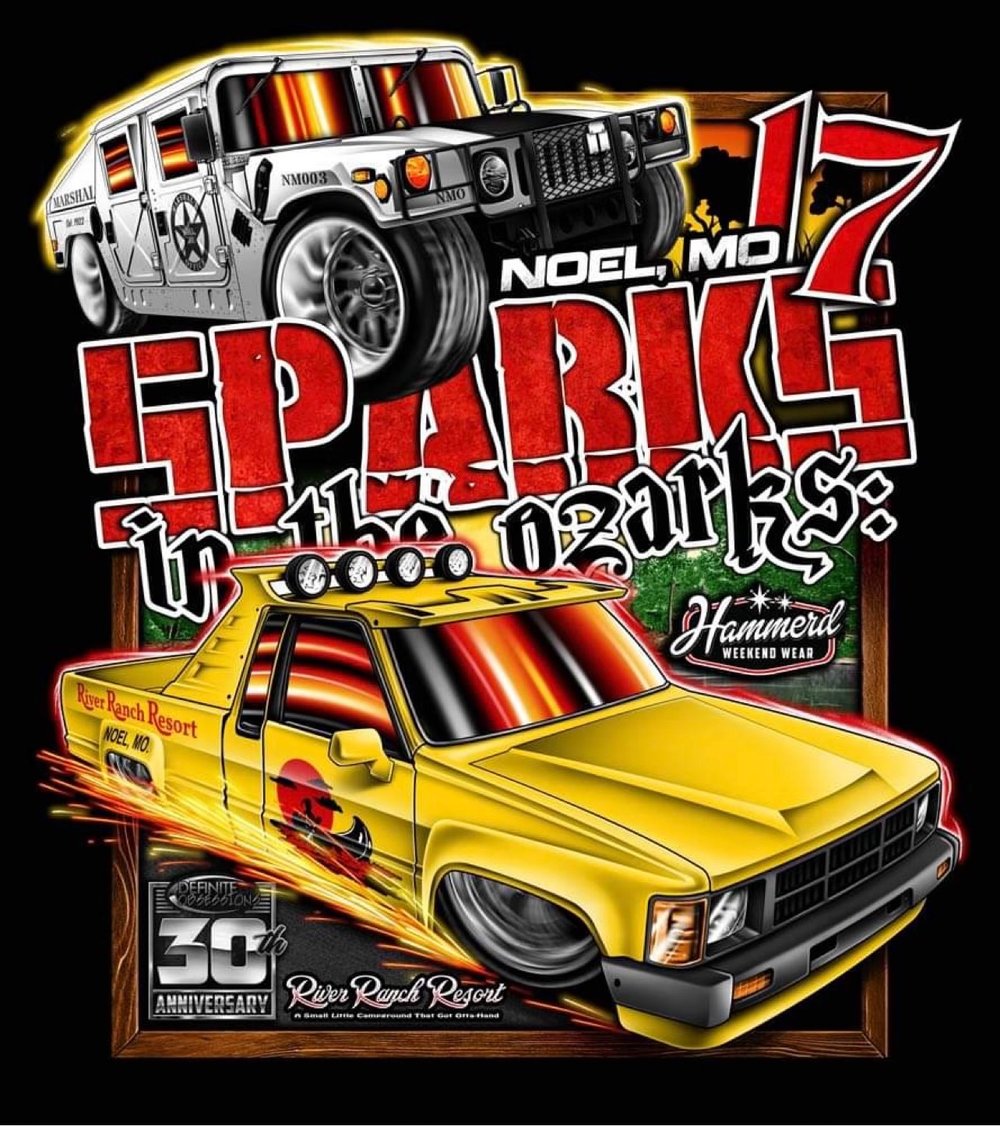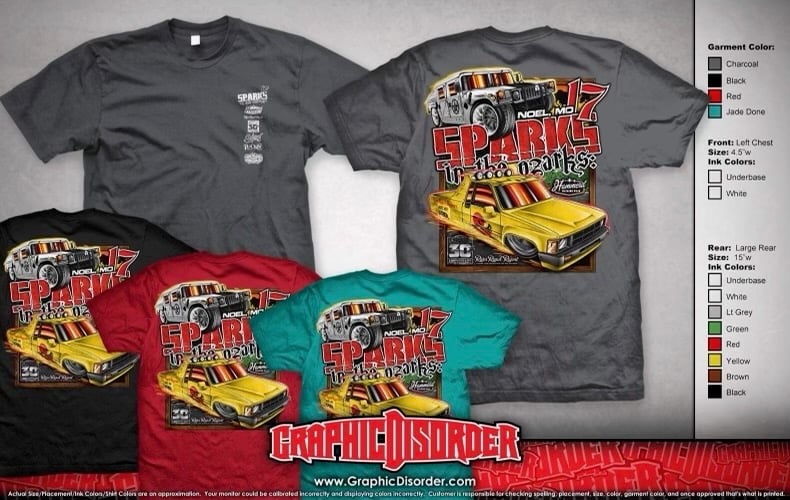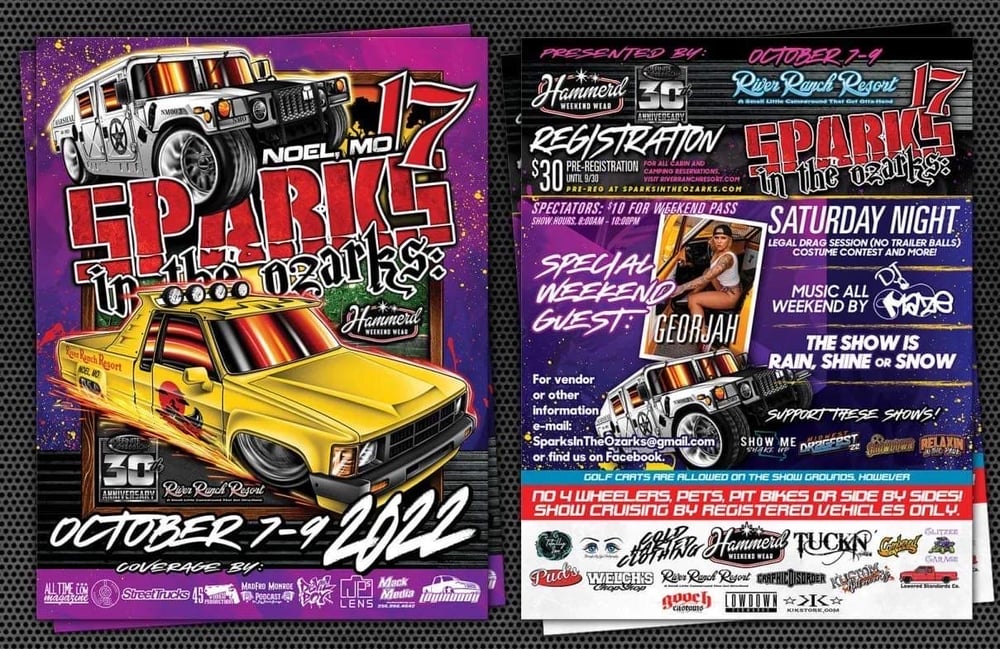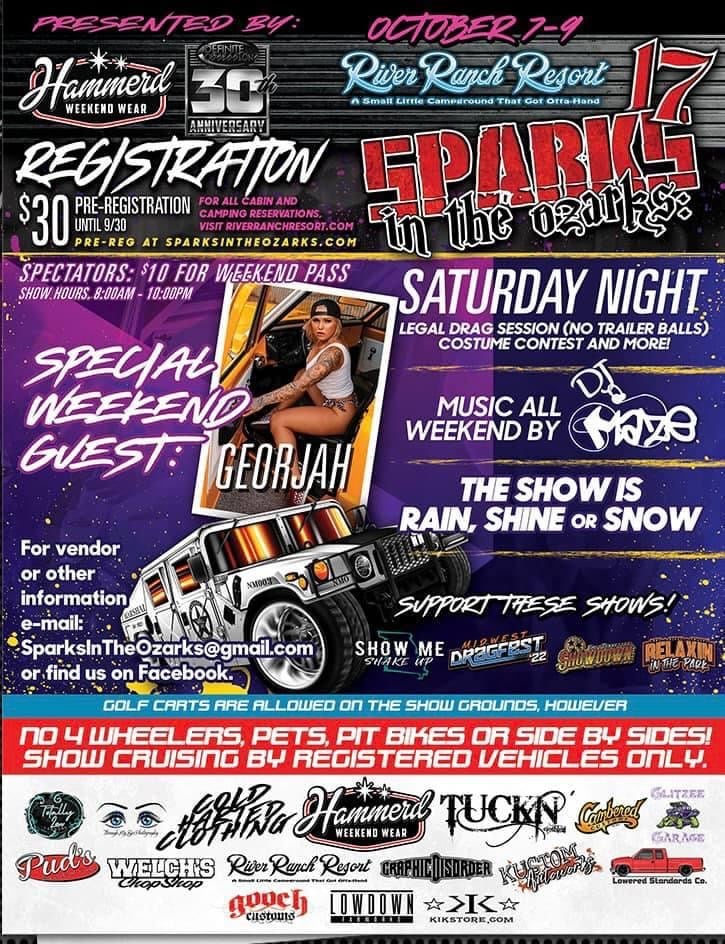 This is the pre-order for the official event shirt for Sparks in the Ozarks 17.
The Hummer was the vehicle assigned to Big John, one of the Noel Marshalls who loved the show and all the rides. He supported the show year after year until his passing.
The yellow Toyota is a fixture at River Ranch Resort. It sits in front of the store and everyone passes by it driving or walking in to the property. Richard has been trying to get the previous and current owner of the resort to sell it to him to turn in to what you see on the flyer. This was our way of showing him what could be!!
The show is in Noel MO October 7-9 2022.
//Pre-order Ends 8/14/22
* Please allow 4-6 weeks after pre order of tracking
**During these times and some garment shortages at the time of print selected options may need to be substituted. If this occurs, you will be contacted before shipping via email